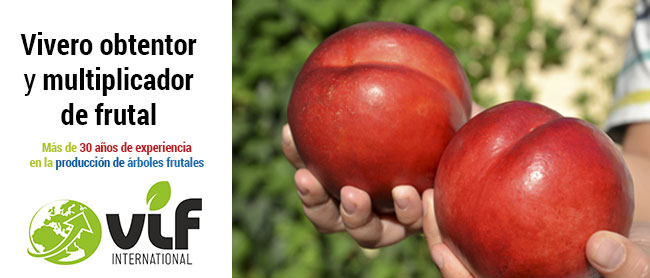 Get to know the new varieties before anyone else
Call us on +34 659 930 384 and we will arrange a guided visit to the experimental orchards of new varieties of fruit trees on the Caspe (Zaragoza) farm.
Augusta Viveros is a founding partner of ViF International, a nursery that grows and multiplies fruit trees. Therefore, in Augusta Viveros we have bare root fruit trees of standard varieties and bare root fruit trees of ViF Internacional protected varieties.
ViF Internacional was born more than 30 years ago from the union of three nurseries with long tradition and experience in the production of fruit trees, with a solid future project. The result of this union has made it possible, since 2013, for ViF Internacional to develop a research and varietal creation project which resulted in market inclusion of the production from our own varieties of fruit trees.
Since its inception, the goal of the ViF Internacional nurseries has been the multiplication and selection of healthy plant material, giving priority to the total satisfaction of customers, offering quality in bare root fruit trees varieties, which has made us one of the few nurseries in the producer-selector category.
Our commitment to research into new varieties is motivated by the aim of making healthy and trusted varieties available to producers, such as the varieties of apricot, peach, nectarine, Saturn peach, and the production of plants with large number of rootstocks according to customer requirements.